68-3 Mini skirt with appliquéed flowers
This flamboyant mini skirt is a statement piece that ensures all eyes are on you. What makes this easy mini skirt item truly unique and irresistible are the appliquéed flowers that adorn it, creating a visually appealing ensemble. Each flower is artfully tweaked for the perfect placement, their subtle aesthetic aligned with the latest style trends. This mini skirt is not just about making a fashion statement, it's about experiencing the sheer joy of owning a piece of art.
Recommended materials / fabrics

Cotton twill, gabardine, or any woven fabric blend. Thin woven fabrics are not recommended as they will not hold their shape once the flowers are added.
Fabric requirements

FABRIC WIDTH 1,4 m | 56 in
All sizes: 50 cm | 20 in

Sizes included in download: 34, 36, 38, 40, 42, 44, 46, 48, 50
Level of Difficulty: Easy
Garment fit: close-fit / body-hugging
Seam allowance: Integrated

Step-by-step illustrations: Not included
Pattern layout plan: Included
Languages: 🇺🇸 English, 🇩🇪 German / Deutsch, 🇫🇷 French / Français
---
Regular price

Sale price

$12.50
OUR BENEFITS FOR YOU
Instant download – get your patterns right away
Print at home in A4 or Letter format | Copyshop format in A0
No cutting, just gluing – quick assembly when printing at home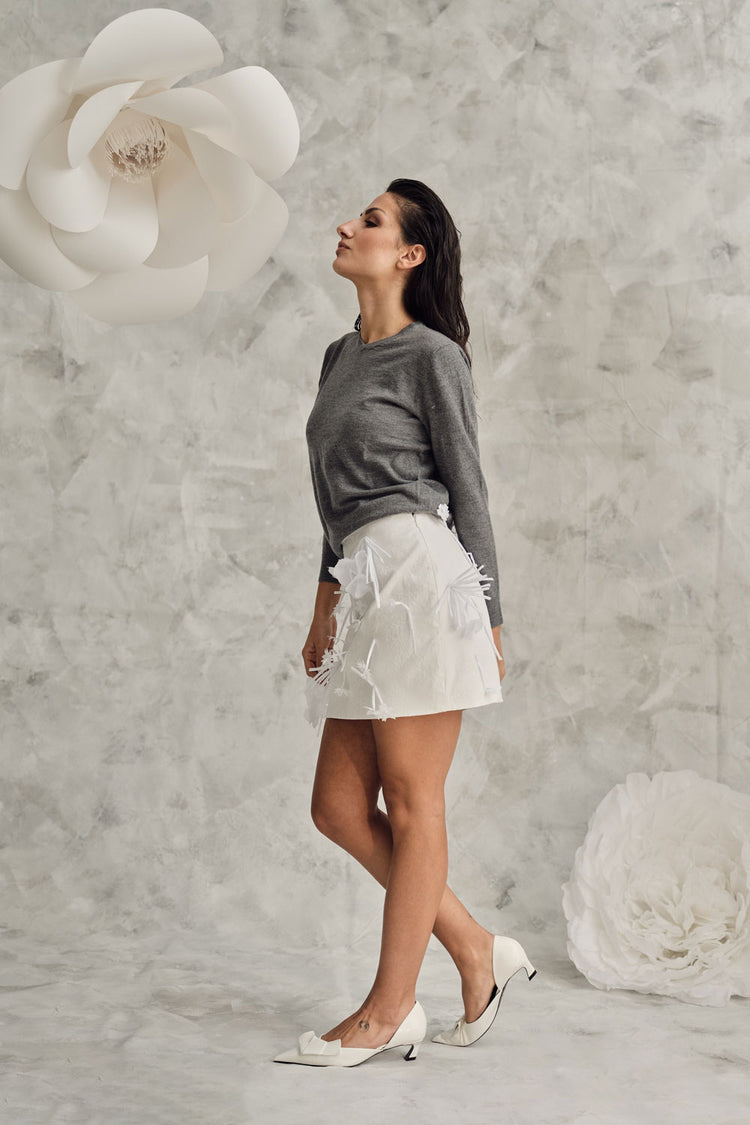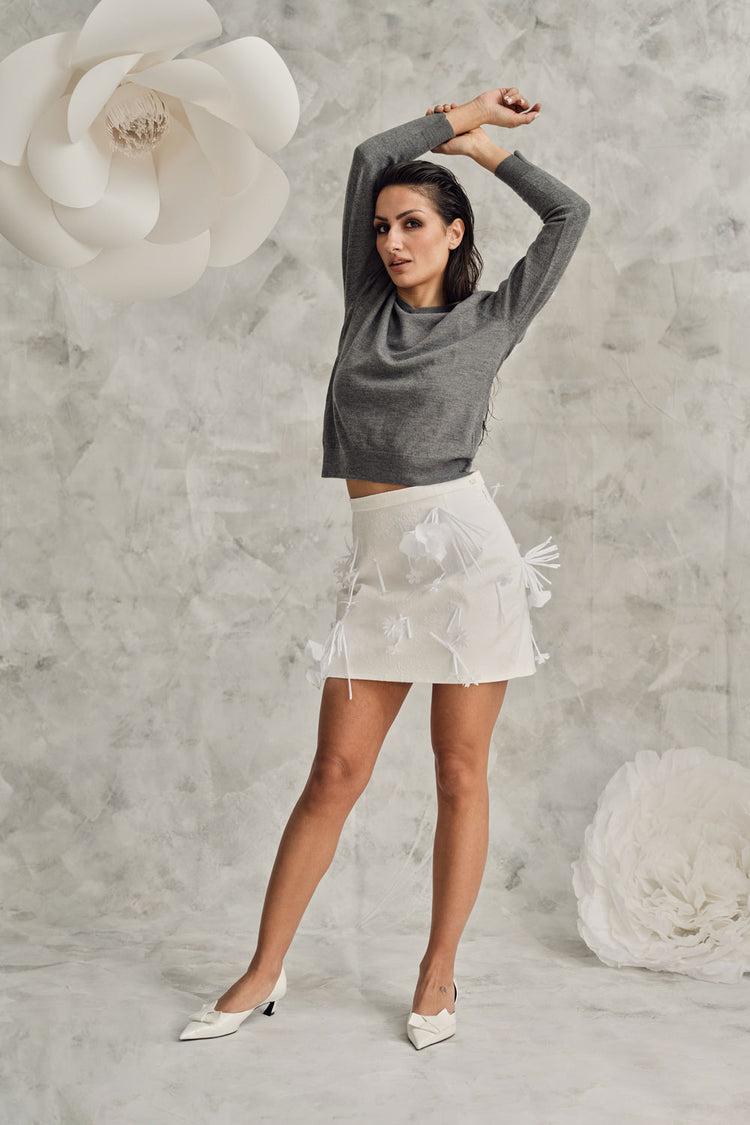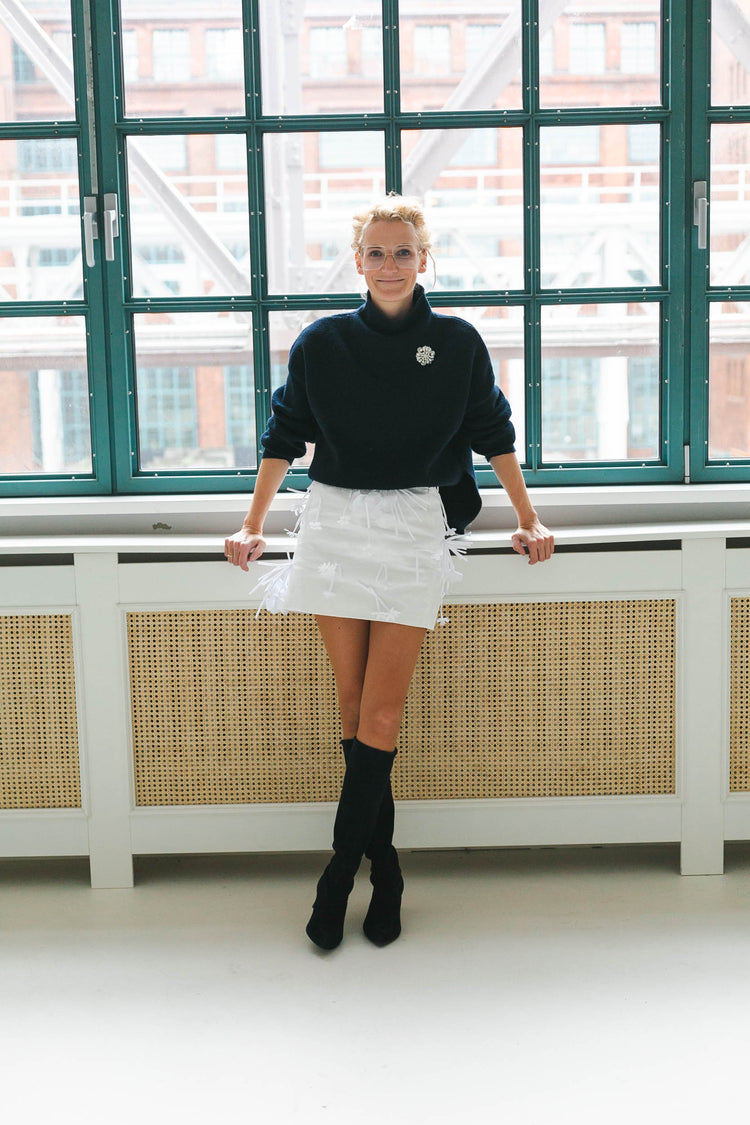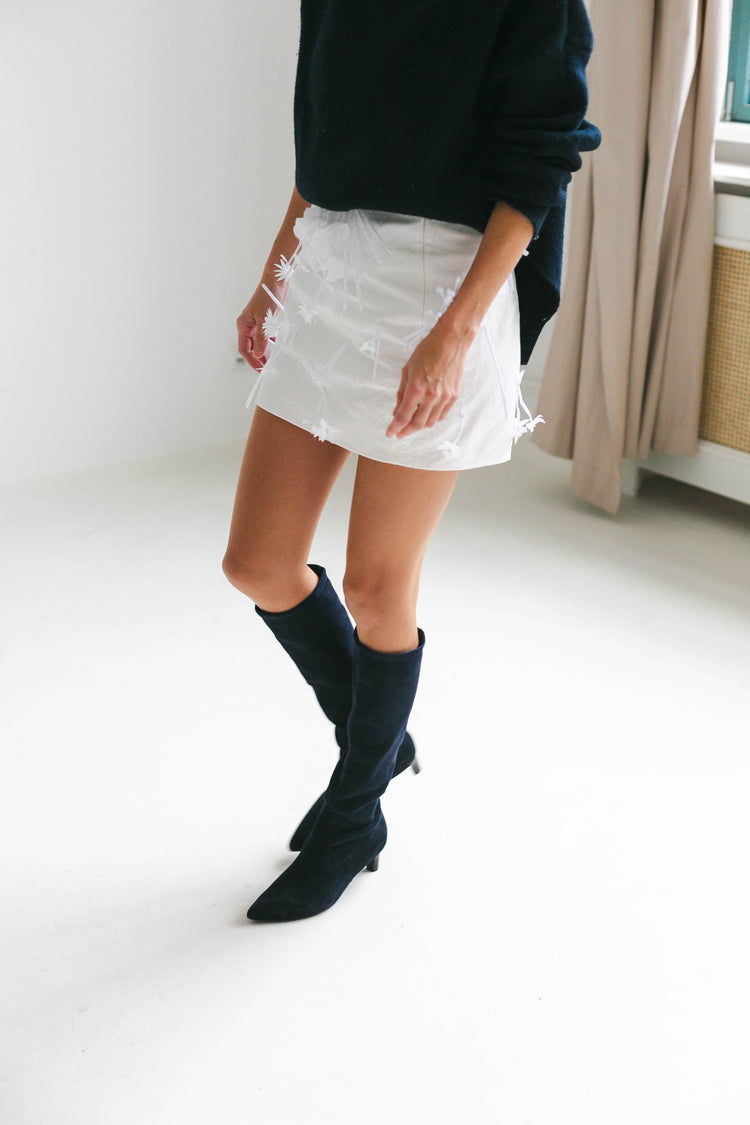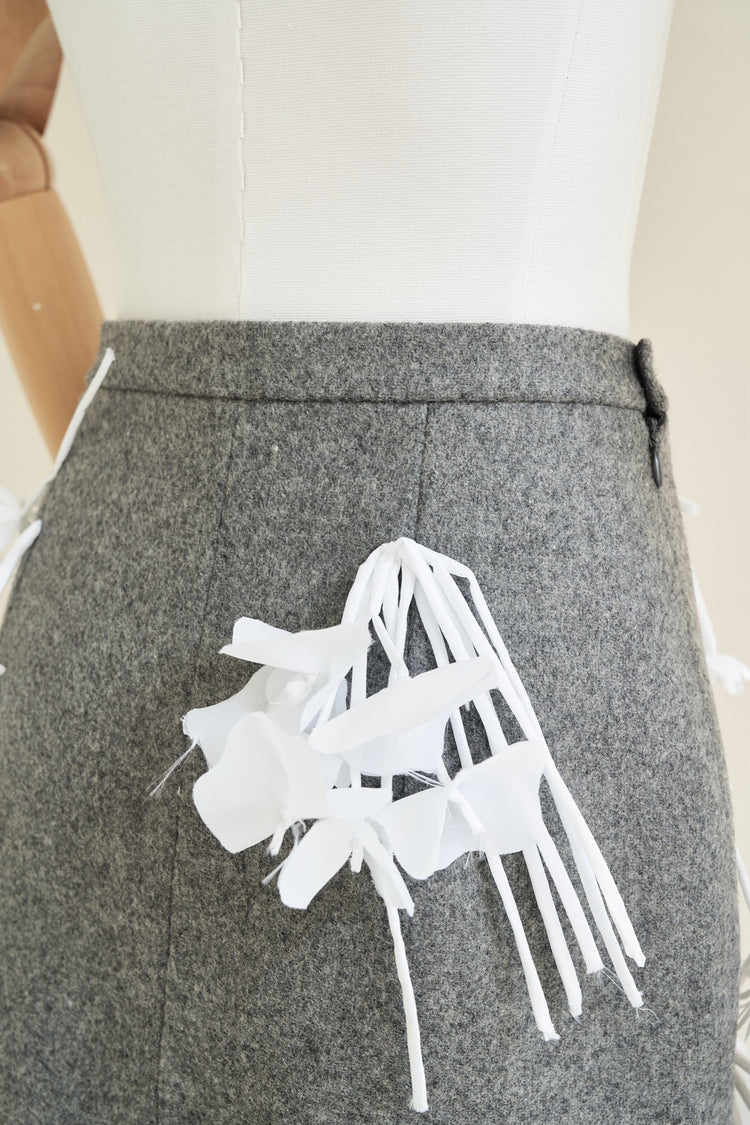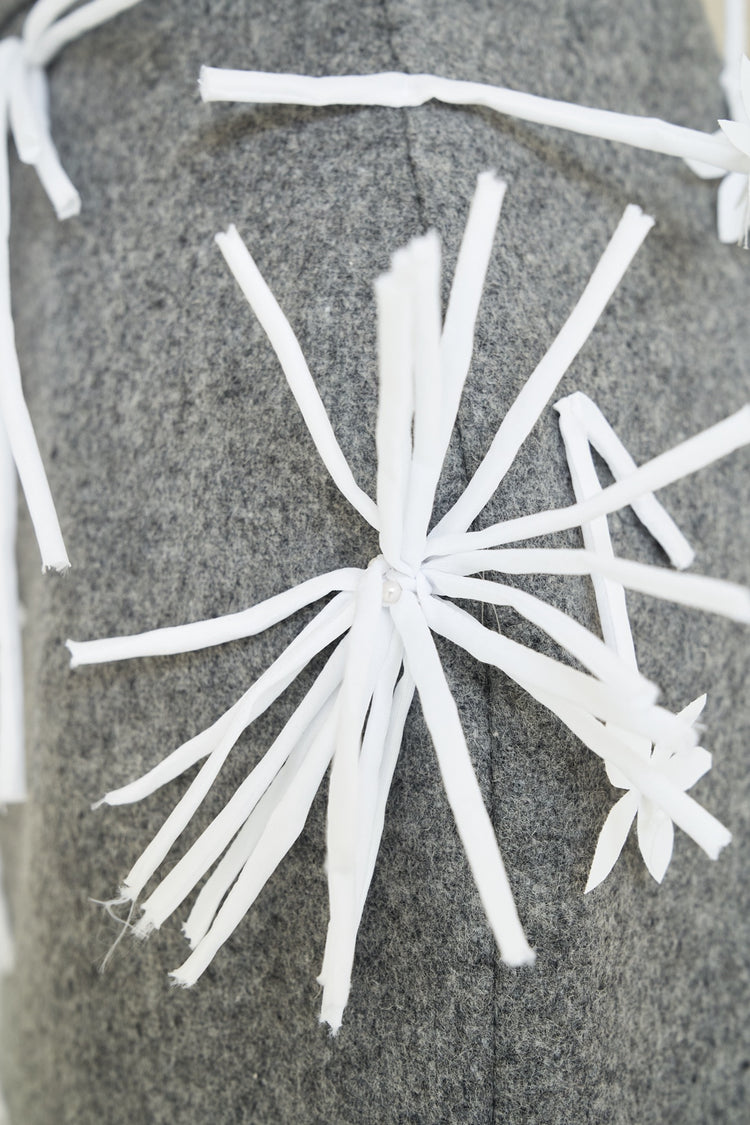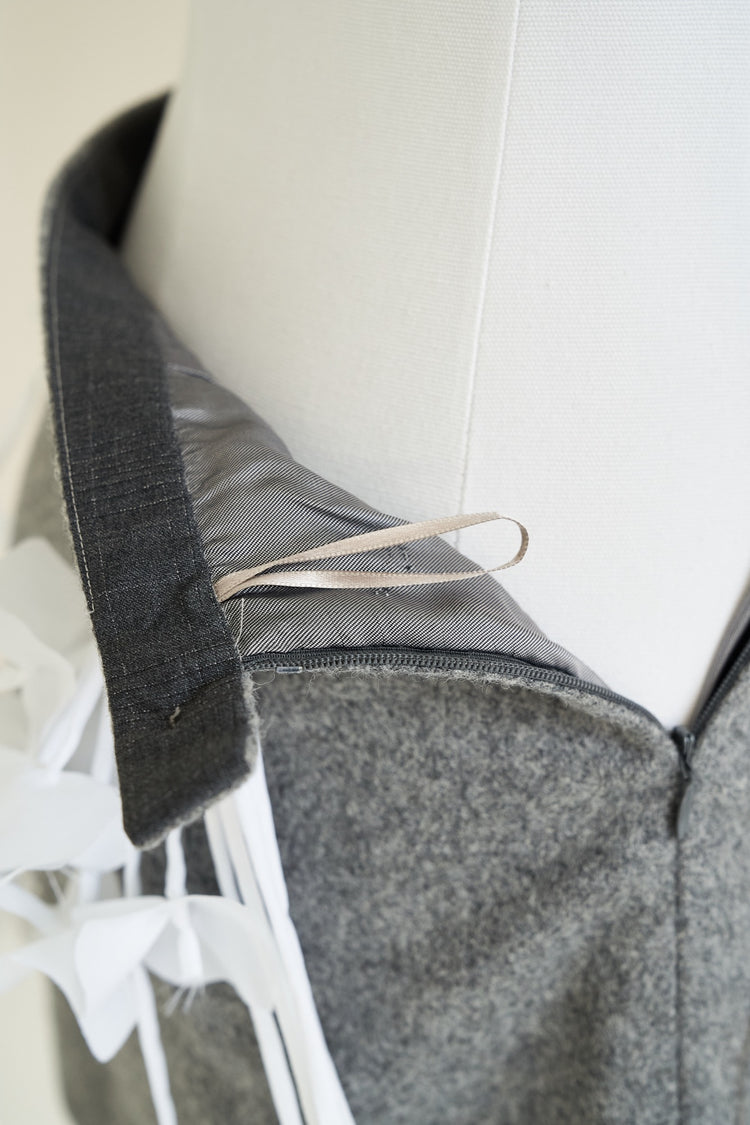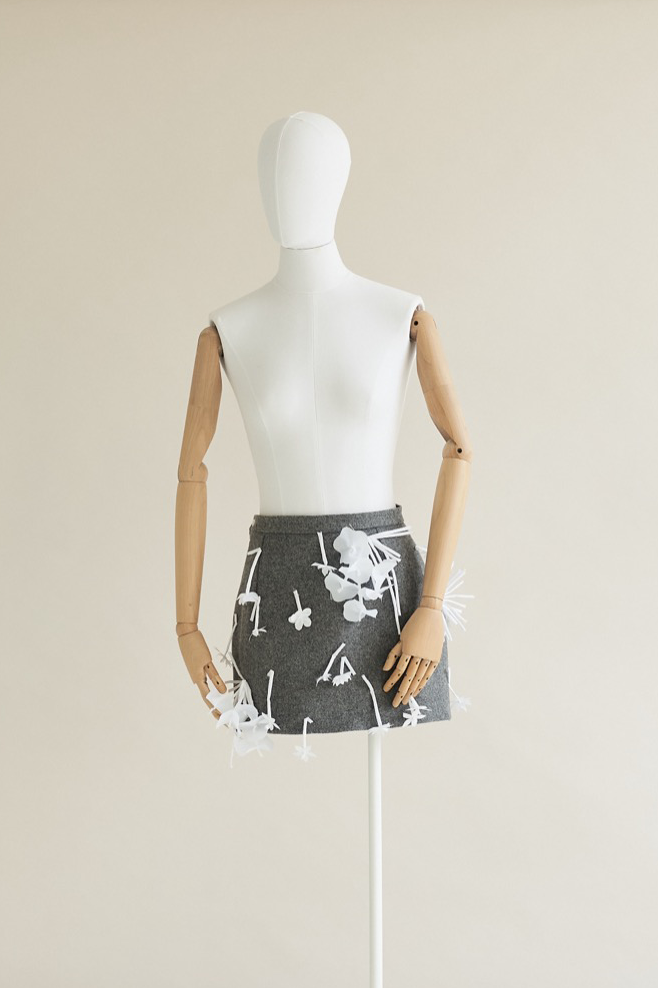 Product details
Instant download – get your product right away

Three ways to download your pattern instantly:

(1) Via the download button "Download pattern" directly on the order confirmation page

(2) After your order confirmation email, you'll receive an email with a download button

(3) In your customer account, you can download your pattern at any time!
What's included in your download

This is a digital pattern for download. The download contains the pattern in copy store format (A0), A4 (Europe) and Letter (US) format for self-adhesion, measurement chart and sewing instructions. You will find all sizes in this PDF. Each pattern is available in English and German language.
Size Charts

A few words on size inclusivity: After doing sewing patterns for many years as a side project and only available in one size for our magazine sisterMAG, we finally fulfilled our dream a few years back, starting to grade and work on our back catalogue. Most of our patterns – and all of the new ones – are available in Sizes 34-50 (US 4-20 | UK 8-24). 

As we are a super small team with limited resources we do not have the expertise in house - yet - to develop patterns that go beyond size 50 although we would really like to offer a more diverse range of sizes. As we don't want to sell something that is ill-fitted and won't work we are limited to the sizes that we can offer right now. 

Thank you so much for reading. 

The sisterMAG Patterns team

 

Download chart as PDF: here.

Please find our sizing chart for the sewing patterns: 

 

1. Body height

2. Bust measurement (below the arms and along bust & back)

3. Waist measurement

4. Hip, usually around 18cm underneath your waist – the widest point along your hips

5. Shoulder width

6. Back width

7. Front waist length

8. Back length from your cervical vertebrae to your waist

9. Arm length

 

Size Chart for women clothing

Conversion Chart for Sizing

Size Chart for baby clothing
Printing instructions & assembly – fast & easy

Print patterns at home

The PDF pattern comes in two different sizes: A4 paper (21 x 29,7 cm) and Letter format (8.5 x 11 inches). 

If you are printing the pattern at home, please make sure that the printer is set to: 

This way the pattern will be printed to scale and the size will not be distorted. A quick check is our 10cm / 3 inch size ruler, which is always printed on the first page of the pattern. Best to print out the first page by itself, check the length of the line to be sure that the pattern has not been wrongly scaled by your printing software. 

Our updated PDF patterns (look for the button "with TECHNICAL DRAWINGS" for updated patterns) contain selectable layers that allow you to choose which size(s) you would like to print. This makes your pattern more comprehensible and saves ink. In Adobe Acrobat Reader go to View > Show/Hide > Navigation Panes > Layers. All sizes are selected by default. Deactivate the sizes you do not need. However, always leave the layer "For all sizes – select when printing" active! 

On all pages you'll find the page number (grey) and an assembly line for the pattern. Spread out the pattern on the floor and place the pieces along the lines. The numbers run from top to bottom, the columns from left to right. Tape all the pages together to get the complete pattern. 

Print at the copyshop

Your .zip file also contains a file in "copy shop" format, which you can print out at a local print shop or service such as patternsy.com if you wish. Our copy shop pattern files are usually A0 format (1189 x 841 mm), as this is a common large format for printing. 

Printers have a variety of printing options, so it's best to google if your copy shop can print the pattern. Unfortunately, we can't customise our pattern files for every specific request or change the size for custom requests. 

But we have compiled some important information for your copy shop in each pattern.

Print with patternsy.com

We would also like to recommend patternsy.com for printing our patterns. This small, friendly British company ships worldwide at very low prices. They understand patterns and produce patterns on tissue paper at very high quality. You can find Su & Mark at patternsy.com
Important note

This is a digital download sewing pattern and no paper pattern. The download contains the pattern in copy shop format (using a plotter at a copy shop – whole pattern on one printing plate), A4 and letter format, sizing chart as well as instructions for sewing this garment in written language. NO visual illustrations included. Find all patterns with step-by-step illustrations here.
Who we are

Who is sisterMAG Patterns? Who designs the patterns and what does the name stand for? Read about our family business and the team behind the shop.

About us

How to print our patterns

Our assembly for print-at-home patterns is super easy and quick! Easily print your patterns at home and glue them together for instant sewing results. See how to!

How to print

How to find your size

As important as the right fabric: the fitting and finding the right size for your body shape. Check out our Size Chart to see which of the included sizes will fit you best.

Size chart